About us
Null Faur Indian Takeaway always serves hot and delicious Indian and Halal cuisines. We are located at Carlisle st, St Kilda in Victoria. You will surely enjoy our wide range of Indian specialties like the Chicken Biryani, Fish Goa and Dhania Lamb. If you are craving for Indian chicken dishes, you can try our Chicken Curry, Chicken Kashmiri, Chicken Makhani, Chicken Korma and Chicken Tikka Masala. For our Lamb dishes, you can order Lamb Curry, Palak Gosh, Lamb Do Piaza and Daal Gosht. For seafood lovers, we serve Fish Masala, Prawn Masala and Prawn Vindaloo. You can order online from us by clicking on the Order Online button.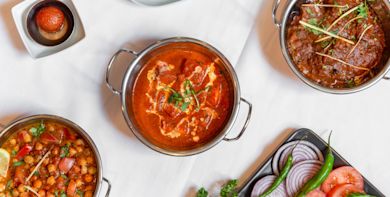 Reviews
Anthony
"Love the Goat Jalfrezi"
26/01/2020
Amy
"The curry was delicious but the rice and naan bread was a little unusual."
19/01/2020